When I was told that there was a free GPT-3 text generator in this crazy world of AI, I had to try it out. Especially with a name like Snazzy.ai.
I'm in the process of redesigning my business website as we speak, so this seemed like the perfect opportunity to put Snazzy's ai skills to the test.
Here's what I discovered.
What is Snazzy.ai?
Snazzy.ai is a free text generator that creates GPT-3 (Generative Paragraph Type-3) content. I've used GPT-3 generators before with better results than expected, but in different ways.
My workflow currently involved Niches$, Frase, ShortlyAI, Grammarly, and BiQ. This flow works really well for me when writing long-form content such as blogs and articles. Still, I have no real flow for generating copy, especially on a mass level for my clients.
Now, this is where Snazzy comes in. Snazzy.ai focuses on the copy. Straight away, it sits in my workflow, ready to go. All I need is a human touch, run it through Grammarly for plagiarism and language, and I'm good to go. It's already set up to complement the rest of my AI stack.
There are a wealth of handy features that will help you generate excellent copy for your sites. Once you've created a login, you're directed to a menu page full of templates. These include landing pages, Google and Facebook ads, taglines, products, features, benefits, headers, and descriptions.
There's also a brand new content expander that will expand a sentence into a full paragraph. Still, due to the free version's limitations, I haven't had a chance to try it out yet.
Here's what you're greeted with upon login: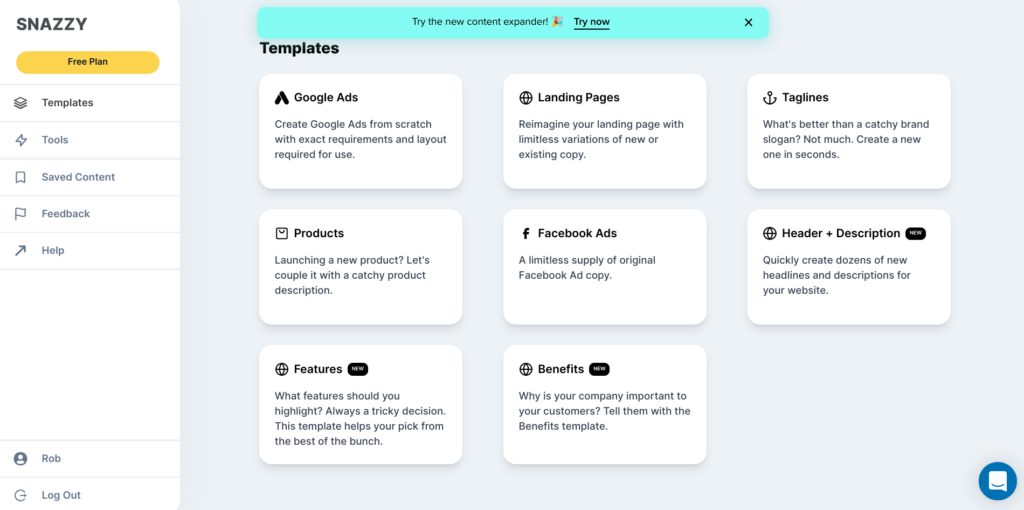 Generating Copy - Results
If you've ever used an AI copy generator before, you'll know they are a mixed bag. But, I've got to admit, I was really impressed with the results provided.
There weren't any generations that were incomprehensible. At worst, the occasional sentence was irrelevant and unusable, but it still made some sense.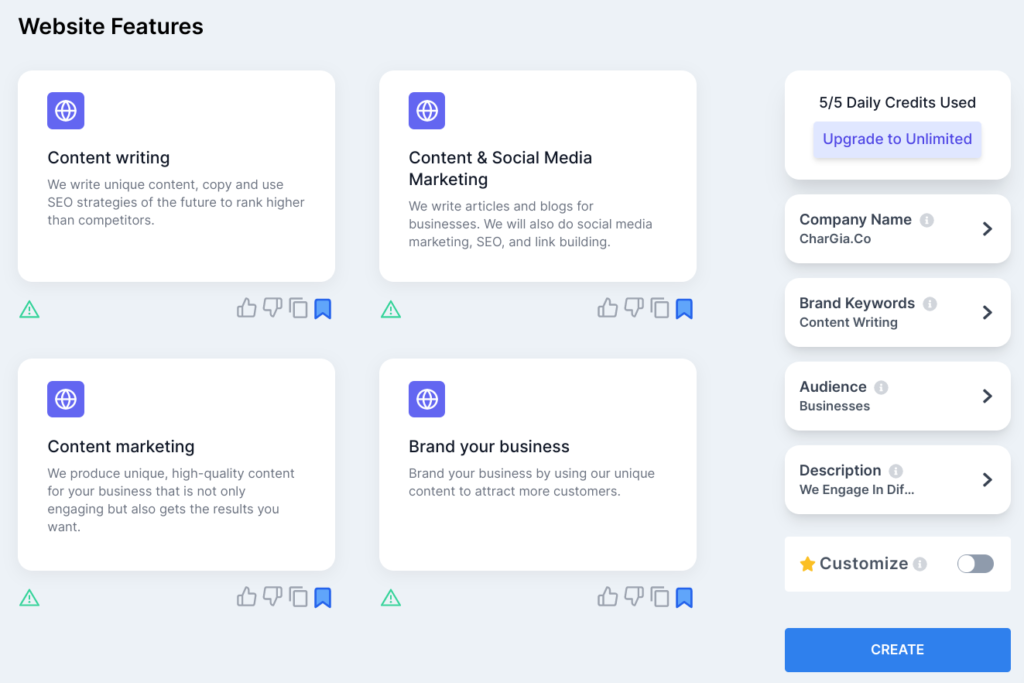 My favorite part is the tagline generator. This was almost spot on.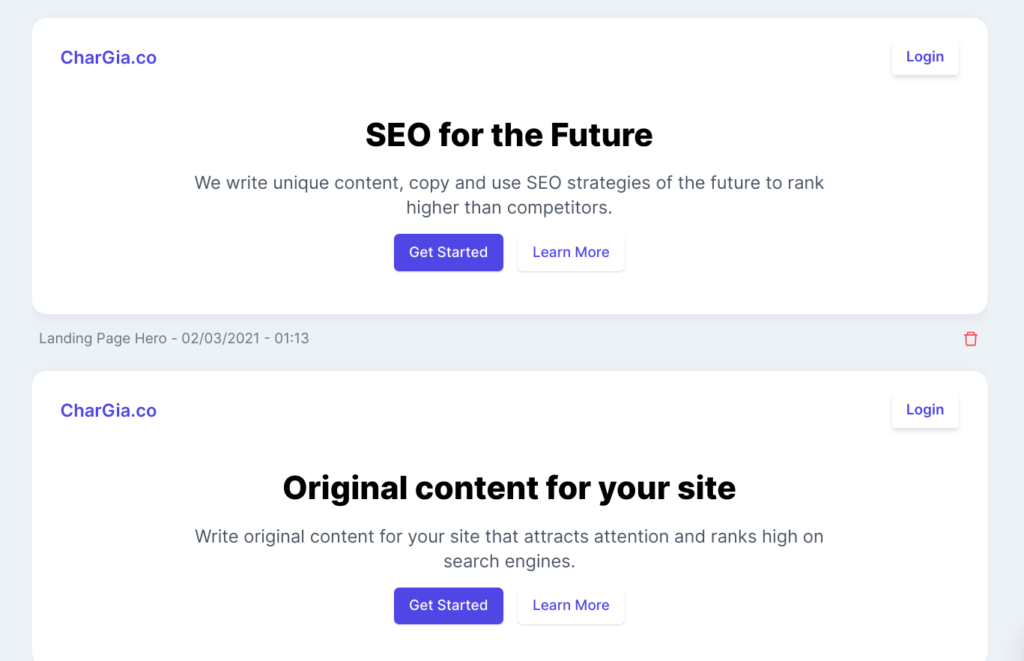 I was so impressed by the two pictures below are so good, I'm tempted to use them on my new landing pages (with a sprinkle of the human touch, of course! I'm very vocal that as good as GPT-3 tools are, they aren't me!)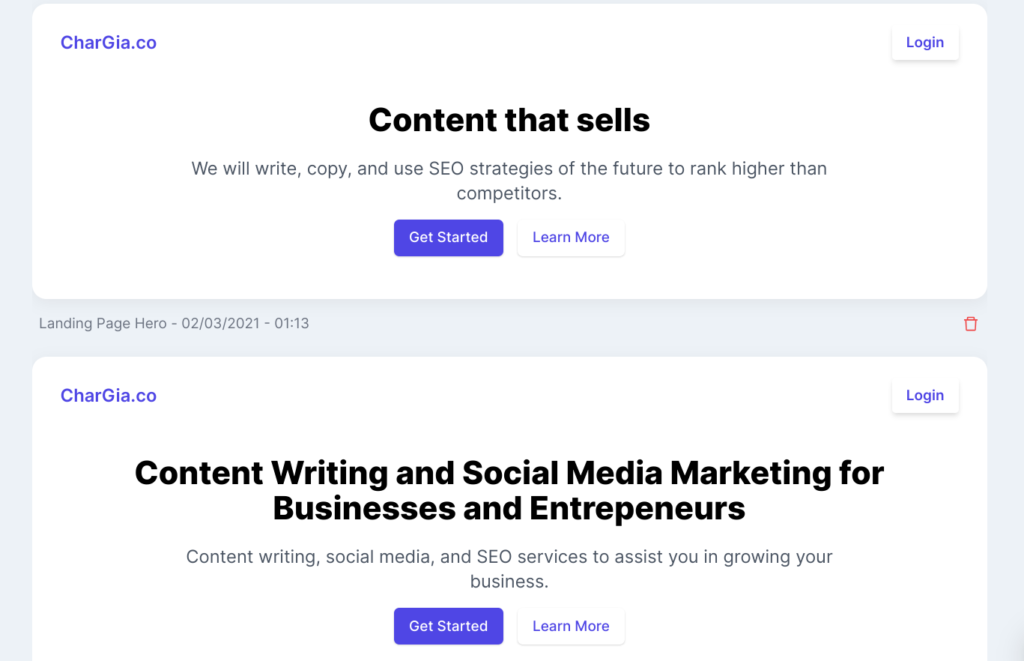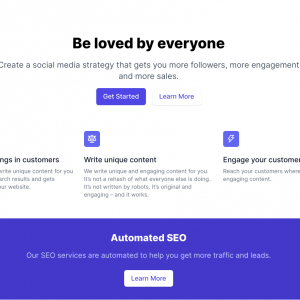 The team at Snazzy.ai has made this a much shorter paragraph than it needs to be. The free version allows 5 credits a day, whereas the paid version allows for unlimited credits.
Snazzy.
I only came across one issue with the free model, which I hope is a bug in the system. When I went to generate a piece of text, and something went wrong, it used up one of my daily credits.
This isn't an issue on the unlimited plan, of course, but for the free version, it could prove an annoyance when you only get 5 generations each day.
I always say you can't complain when something's free. And that's true for snazzy.ai. It's a brilliant piece of software that's worth paying the monthly or annual fee for if you want to generate lots of text for clients as a business.
But if you're designing your own website for fun, or you don't have to work to a short timescale, you'd be foolish not to try Snazzy.ai for free – Just give yourself a few days to generate all the content you need!